Sophie Barker's unique and critically acclaimed vocals, paired with her song-writing skills, have yielded global chart-topping singles, million-selling albums and music collaborations with artists as diverse as David Guetta, Zero 7, Groove Armada, The Egg and Robin Guthrie (Cocteau Twins).
Her 3rd solo album, 'Break the Habit' took 4 years to record but sees her more comfortable than ever in her own skin. The LP effortlessly flows between her upfront live sound, finely-honed from intense touring and appearances with her band at festivals and venues across the UK and USA, and more atmospheric, mood-driven electronica. Tim Healey catches up with the London-based sultry songstress whose new LP drops in January 2017.
Congrats on the the new LP – its sounding very, very tasty indeed.
Thank you – very much, a labour of love!
 What's different about the new LP?
It's 6 years older hence I am 6 years wiser. So much has happened personally and globally and I suppose I have become more confident. I am not worrying about fitting into a something that doesn't fit I just want to be able to continue to express myself freely and keep pushing my own limitations and feel this is a step forwards. I still feel it's only the beginning. My last album 'Seagull' helped me enter womanhood, this album is allowing me the freedom to move beyond.
The lead single 'I Do It To Myself' is a belter – what's it really about?
There are moments in your life, when you stand still and reflect on where you are, and in most cases it is not where you thought you would be. This is a turning point 'cos you can choose up or down. I realised that maybe all these twists and turns that have had a dramatic effect on me have also helped to shape me into the person that I am today and maybe that's who I always wanted to be, I just didn't know it until now. It's about letting go and going with the flow!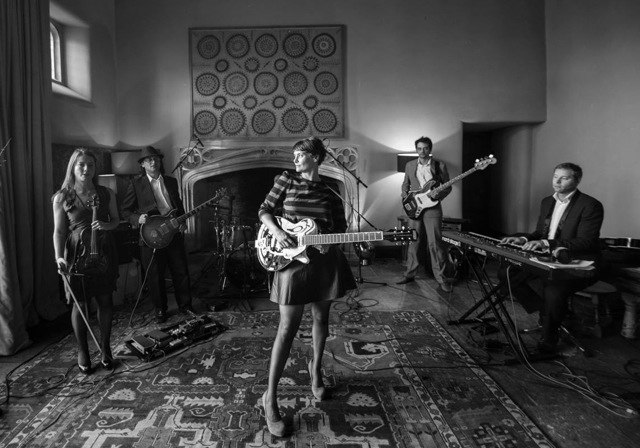 Tell us about the recording process. Where and when was the album recorded?
It started in 2012 and then took all this time to finish with a year sabbatical. Recorded in London, Somerset and Monkton Combe, sometimes with my band, sometimes without.
Sophie you have just started your Asia tour, which is exciting! What draws you to Asia and how do these locations influence you as a person and your music?
Yes, it is very exciting, a dream come true.
I have always wanted to play in Asia, as it is a part of the world that for me I have not explored enough. So it is such a joy to be able to come and share my music with audiences this side of the world.
I also have to thank independent events company Faustian times who are enabling independent artists such as myself to come and play here.
You will soon be making a visit to Akasha Restaurant part of the New Earth Nation's development in Ubud, Bali. What are you most looking forward to about performing in this natural and beautiful setting?
We are very excited to be playing Akasha and it will be our first time in Bali.
Music is always bringing me new experiences and often takes me to places that I have dreamt of going to but not sure how I will land there. The setting will be a perfect foundation for our sound and there is no better ambience for music than a natural one.
We look forward to seeing you all there and many thanks to Akasha for having us to play!
How or where do you get the inspiration for your lyrics?
Sometimes I just sit with my guitar and lyrics and melodies stream out of me, then I like to take these ideas further with the band or producer. They tend to be whatever is going on around me. Sometimes I don't even realise how much I have absorbed and so ideas flow easily. The hard part is finding a way of translating those ideas on to a record.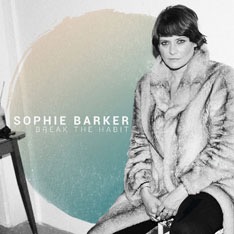 How do you decide on your musical arrangements?
If I am with the band the ideas seem to flow through me – it becomes really apparent what is essential. I'm lucky to have the most instinctive band who empathise with what I am trying to communicate and they synchronise with that feeling of sound. It's the same if I am writing in the studio with Alex or Paul – there is a certain amount of natural understanding that aids the musical progression.

Can you reveal which track was the most hassle to finish and why?
It was more like it was hard to finish the album as we had a few of the tracks written but the rest took a little time and patience. At one point I wasn't sure if I was even going to able to get the album out there and I literally had to let it go and trust the process.
What's the best gig you have ever done and why?
I loved my last gig with Zero 7 at The Hammersmith Apollo 2005, but I think my favourite would have to be one of the pub gigs I did at The Elgin in Notting hill (2013) – there were about 400 very hot, happy people.