THE WORLD HEALTH SOVEREIGNTY SUMMIT

International Speakers & Panelists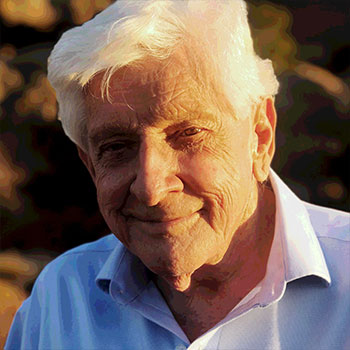 Regarded by millions around the world as a living legend, Jim is regarded as being reponsible for saving countless lives over the past two decades. He is famous for exposing the chlorine dioxide miracle molecule (also known as MMS) and continues to advocate for human health sovereignty as our civilisational source-code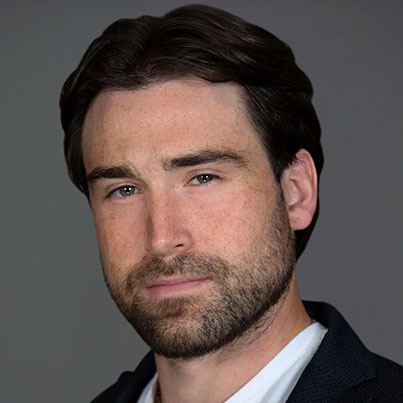 Sean Stone brings an insatiable curiosity coupled with an academic's approach to finding the basic truths behind every story. Sean has a diverse and deep knowledge of world history, esoteric thought and beliefs, monetary systems and world banking as well as firsthand knowledge of the Middle East and Islamic culture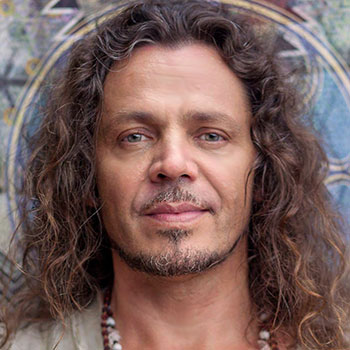 Sacha Stone is an artist, activist, film-maker, writer and publisher. He is founder of Humanitad, NewEarth Project & the International Tribunal for Natural Justice. He lives between London and the NewEarth Haven in Bali. He is producer and moderator of the World Health Sovereignty Summit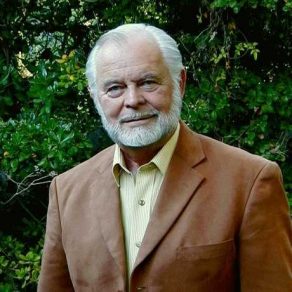 Edward Griffin is the author of The Creature from Jekyll Island; A Second Look at The Federal Reserve and World without Cancer; The Story of Vitamin B17. He is Founder of Freedom Force International and Chairman of The Red Pill Expo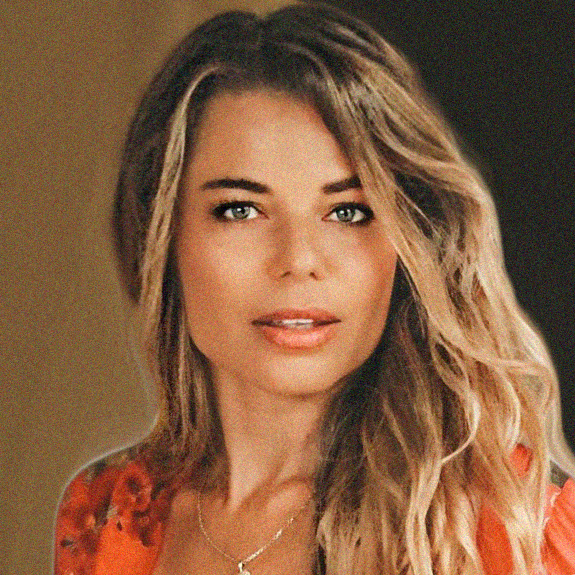 Carla Bate is a Director and Co-Founder of Immortalis Klotho Formula (IKF), the world's most advanced reverse-aging formula designed by Dr. Marco Ruggiero, MD, PhD. Carla stands in the possibility that we can live 150+ years in optimum health, pain & disease free by targeting the anti-aging gene Klotho using a novel revolutionary approach based on a combination of microbiome medicine, genetics & epigenetics.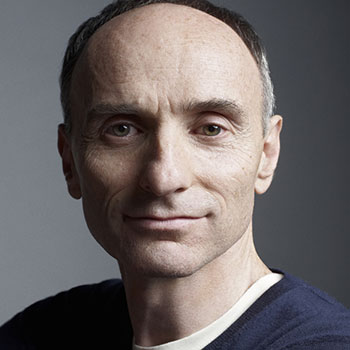 Jeffrey Smith is the world's foremost pioneer and researcher on the subject of GMO's. He is the author of the best-selling book 'Seeds of Deception' – responsible for triggering worldwide condemnation of Monsanto's systemic poisoning of people and the earth. He is a speaker, author, researcher and reform advocate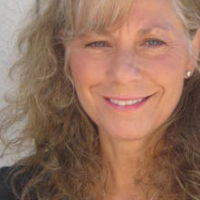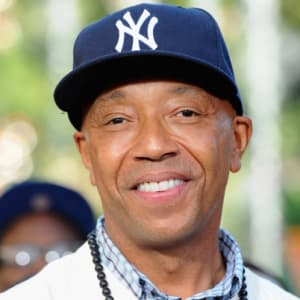 The Godfather of Hip Hop and motivational icon in the emergent planetary yoga & consciousness community.
Russell Wendell Simmons is an American entrepreneur, record executive, writer, and film producer. He is chairman and CEO of Rush Communications, co-founded the hip-hop music label Def Jam Recordings, and created the clothing fashion lines Phat Farm, Argyleculture, and Tantris.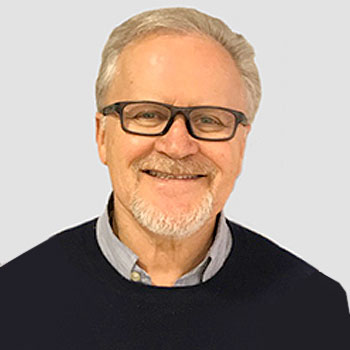 Dr Levin is founder of Life Alignment and internationally renowned healer and world authority in the field of Energy Medicine. Life Alignment is a leader in the burgeoning field of Energy Medicine. Rooted in the disciplines of quantum physics, neuroscience, biology and spiritual development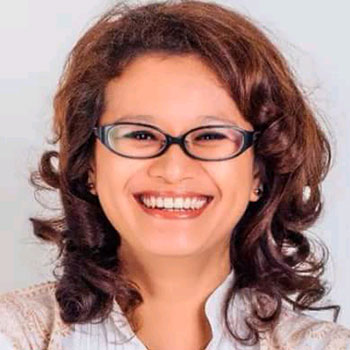 Ibu Maya Muchtar is a highly respected ayurvedic teacher and practitioner based in Indonesia. She is also an ardent campaigner and advocate for human rights and citizen diplomacy. She lives and practices between Java and Bali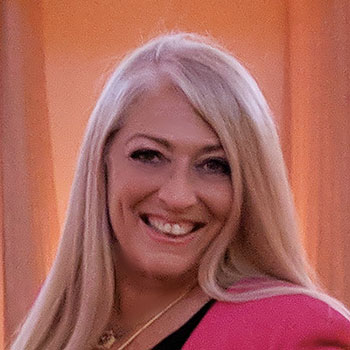 Dr. Michael's research in applied integrative biophysics has earned her global respect for creation of the scalar energy medicine modality the EESystem. She has lectured at the United Nations, MIT, the Harvard Club, and many other conferences, medical schools and ministries of health worldwide. Bio-Scalar EESystem technology has been publicized by media outlets like CNN, Fox News, The Doctors, the WSJ and many more.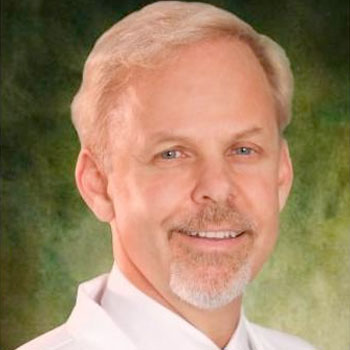 Dr. Robert Oldham Young is one of the world's most accomplished health science innovators and practitioners. He has appeared on the Oprah Winfrey Show and developed methods and products which routinely treat and cure complex health conditions. Targeted by rogue elements within the US medical establishment he is an ITNJ Judicial Commission Expert Witness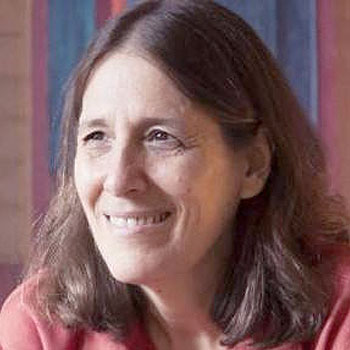 Laura Uplinger is a pioneering educator in the field of conscious pre-conception and regarded by many is the seminal voice in prenatal and perinatal parenting. For over 30 years she has conducted workshops, keynoted symposiums, conferences and forums across the globe in this critical arena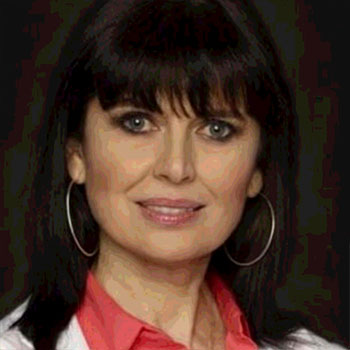 Dr. Migalko is the world's leading practitioner in non-invasive, non-radioactive diagnostic treatment and early detection of cancer, heart disease, diabetes, metabolic acidosis, circulatory and lymphatic issues, infertility, and other preventable and treatable health challenges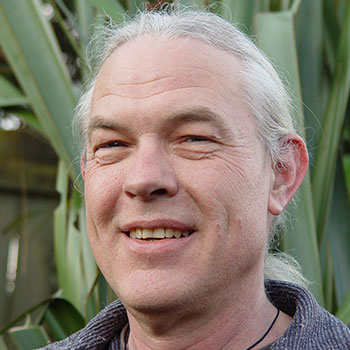 Thomas J Brown is a scientific philosopher, lecturer, author and inventor. Director of the Science & Technology faculty of the NewEarth University and resident at the Bali NewEarth Haven. He conducts workshops and ongoing scientific, mathematical and philosophical research in multiple fields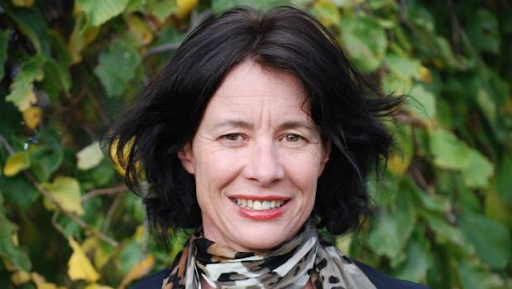 Dr Sue Grey is a New Zealand specialist in environmental law, resource allocation and management, public law, conflicts, and RF EMR law.
Sue has led complex litigation and negotiated substantial settlements for many clients.
Sue enjoys working on emerging issues with multidisciplinary teams to achieve robust and practical outcomes.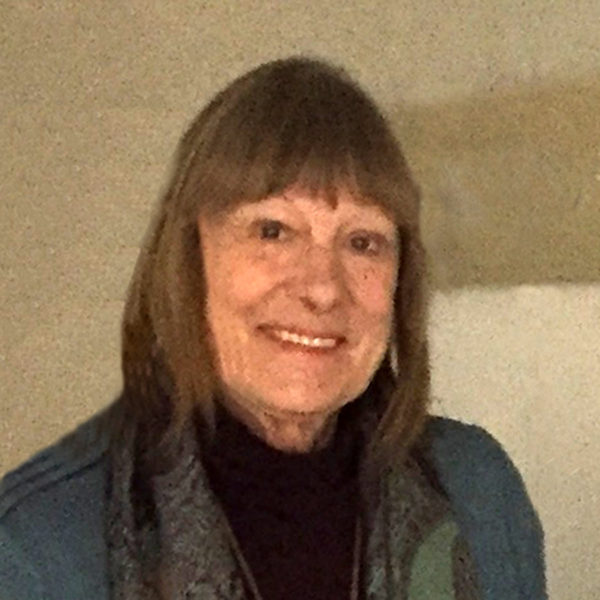 Janie is highly respected international theatrical producer and photographer. She is also a Trustee of the International Tribunal for Natural Justice.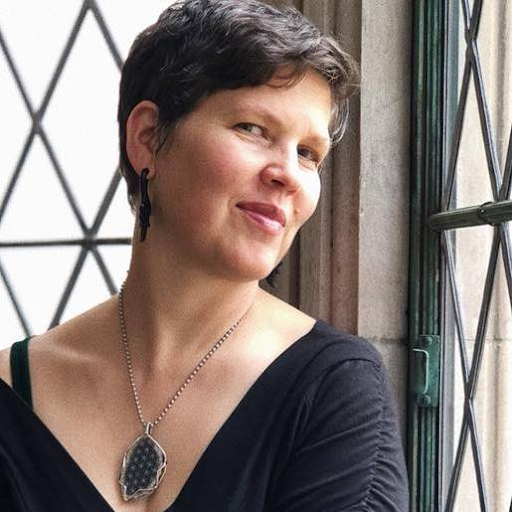 Director of the Red Pill Expo & Red Pill University.
Imani has maximized social media platforms and teaches others how to "humanize technology" by building authentic relationships with potential clients and business partnerships. Imani is currently co-creating a worldwide educational platform that is the vehicle for her to achieve her life long dream: activating millions of people towards global consciousness.

The World Health Sovereignty Summit
is an international Call-to-Action!
It invites all people of the world
to step out of indentureship and ignorance
in matters relating to human health and wellness
and begin to challenge systemic evils of rogue agencies
and special interests putting profit before people
Governments will do the bidding of the people
but only when people of the world
reclaim health sovereignty
and make demands
Sign the Universal Health SovereigntyTreaty
and stop over-reaching Government
and Big Pharma crimes
Now!
Kailash Kokopeli
Sound Medicine & Sacred World Music Concert / group sound healing journey with Kailash Kokopelli & Friends
Sound Healing concert designed to journey to source within initiating self-healing processes. Soundscapes of the Native American Prayer Flute, Didgeridoo, Medicine Drum, Overtone & Spirit-chants, Singing Bowls and Heartsongs transmit healing sound vibration stimulating the vital force to flow through the energy channels and centers in the body to strengthen health and vitality. Profound healing can be experienced. Includes intro, yoga of song sing-along heartsongs and yoga nitra style deep relaxation and sound meditation to nourish body mind and spirit
KACHIMO Kailash Chi Movements
Since nearly 20 years Kokopelli practices and teaches healing chi movements – a poetic fusion of trans traditional chi gong exercises generating and cultivating chi.
These simple yet powerful movements are keys to self healing and vitality.
Generating and cultivating chi through conscious breathing, visualizations & internal mantras- this meditative dance has a balancing, cleansing and energizing effect.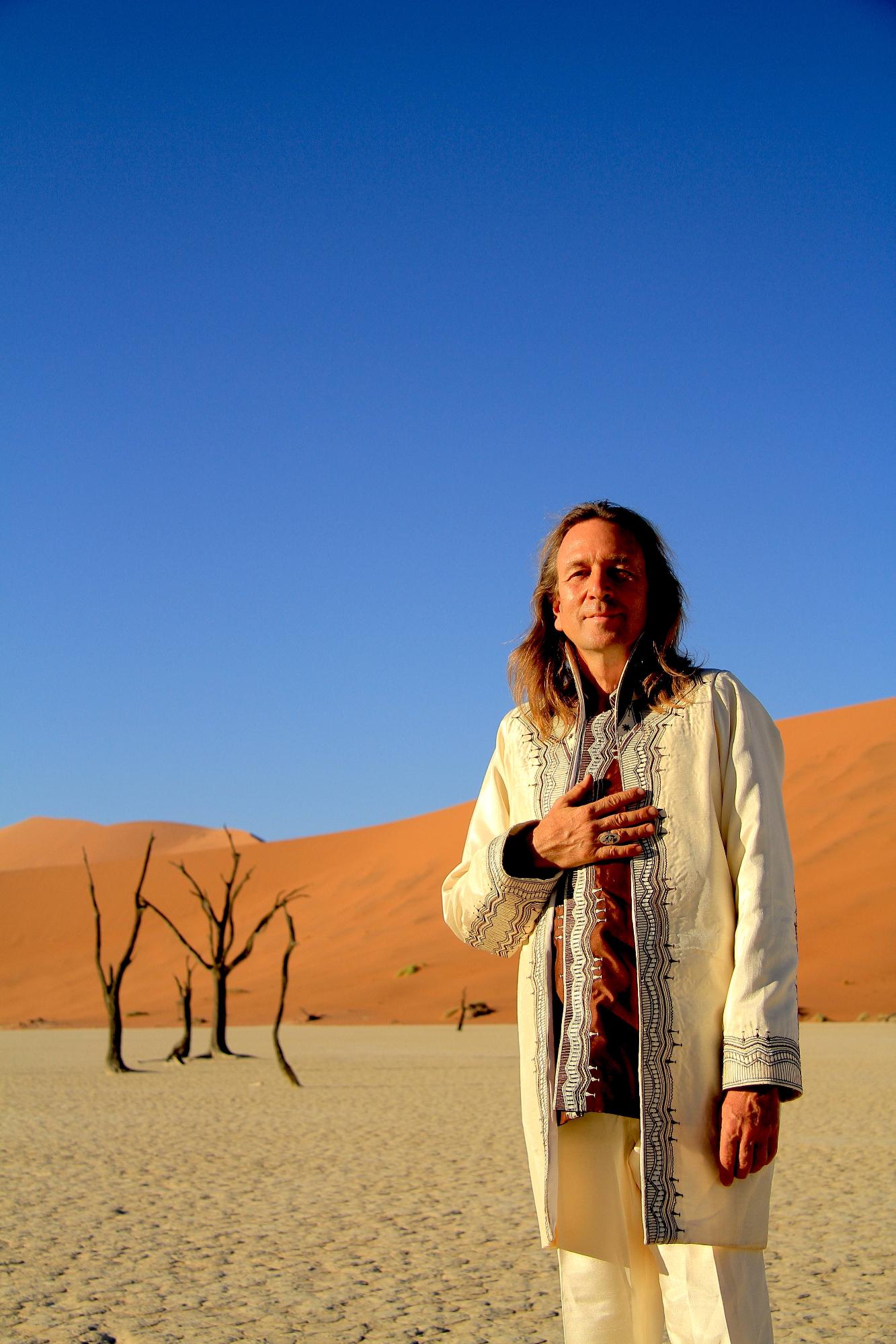 Dame Rev. Dr Ama Lia Wai-Ching
Ama Lia Wai Ching , 62 earth years, is an intuitive healer from both lineages on the paternal and maternal sides. She is also Associate Producer of Quantum Qi. Her work and service of 30 years is to create value and relevance to human life in our evolutionary path into new earth consciousness. As founder director of EarthHeART Holistic Consultancy, she integrates cutting edge water systems, bio resonance technologies, biodynamics agriculture as well as ancient wisdom in embodied movement and mystical healing arts in her work. She is also founder of Living Healing Arts Vortex (LHAV) for community service for healing trauma. Her philosophy and method of Quantum Qi Gong has been recognized to earn her a knighthood and her doctorate.
Short Film – Quantum Qi Episode 1
What is Quantum Qi? (40 minutes)
Infinity Quantum Qi for Protection (Wei Qi)
With the onslaught of 5G, EMF , environmental toxicity, contaminated and engineered foods, financial stresses, karmic shifts and clearing, the human energy matrix and immune system is losing its integrity and ability to regenerate. Qi Gong especially an accelerated form which includes the consciousness of epigenetics and quantum science can be a way for ancient techniques to be integrated into a daily practice to build up positive life force and healing, as attested by the phenomena of healing by tapping into the quantum field ( wu ji ) within. New cutting edge technologies that affect the waters of the body and the nervous system will be demonstrated to show the power of Qi.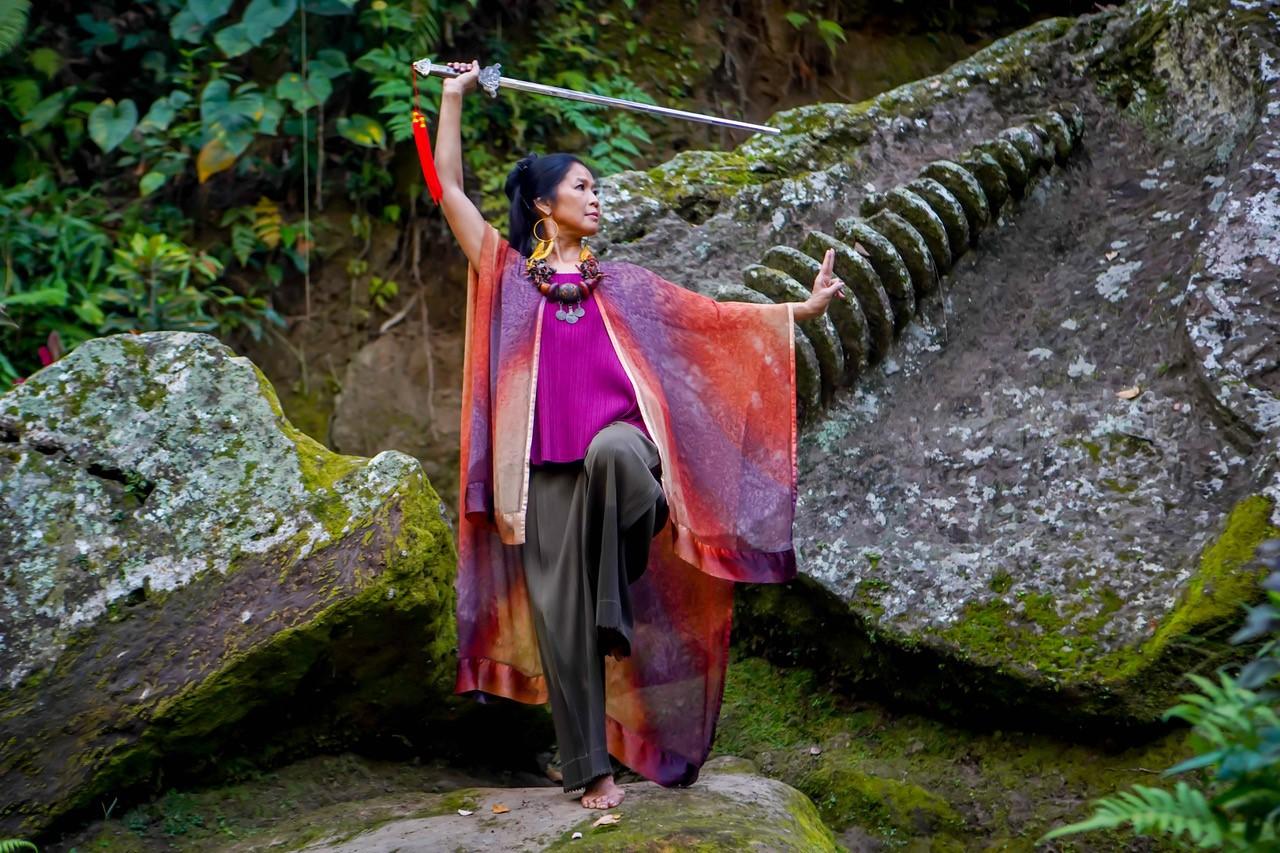 El Suchi
1. Wachalal "Cultural festival's as a tool for ancestral healing, community building and consciousness shifter" Presenter:
This is a presentation that we will be giving together with Santi about the Wachalal Festival in Lake Atitlan guatemala
2. iMAGiNE: A community engine of micro investment for international re-generative and sustainable real state development.A keynote presentation of the land project we currently developing in Northern California, Guatemala and the world.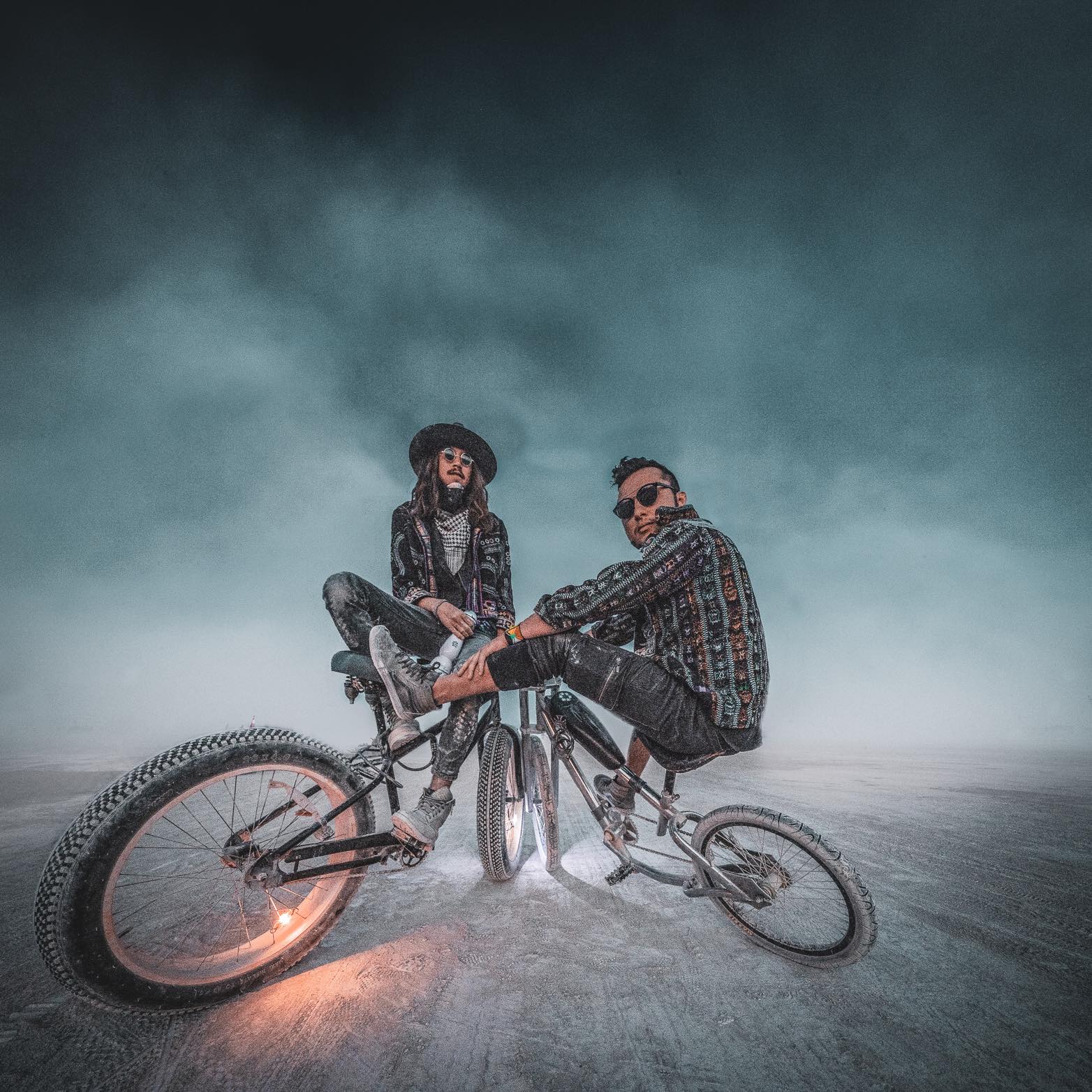 Mayank Barjatya
Connect with Ancient Bhaktamar Infinity Resonance
Workshop would be based on an extensive research in reintroducing the effects of energy resonance with a Jain panegyric- Bhaktamar stotra- with Sacred Geometry and Cymatics
With the formation of a complete synergized system by adding geometry to the existing effects of sound healing capabilities of Bhaktamar stotras, this research has resurfaced and redefined the performance of its energetics and its attenuate effects; workshop would be for everyone who understands or wills to understand the wonders of sound vibrations (mantra) with geometry (yantra) and infinity (tantra).
Manifestation of this research would be done by demonstrating the process by measurement of bio-energies to gather the quantum information of the body.
A derivation of Jain stotras and Kabbalah sciences combined with myriad facets of energy healing, Bhaktamar Infinity Resonance workshop will bring to you the characterization effects of each verse on the consciousness and the physical realm in the form of the 48 Bhaktamar Infinity Energy cards.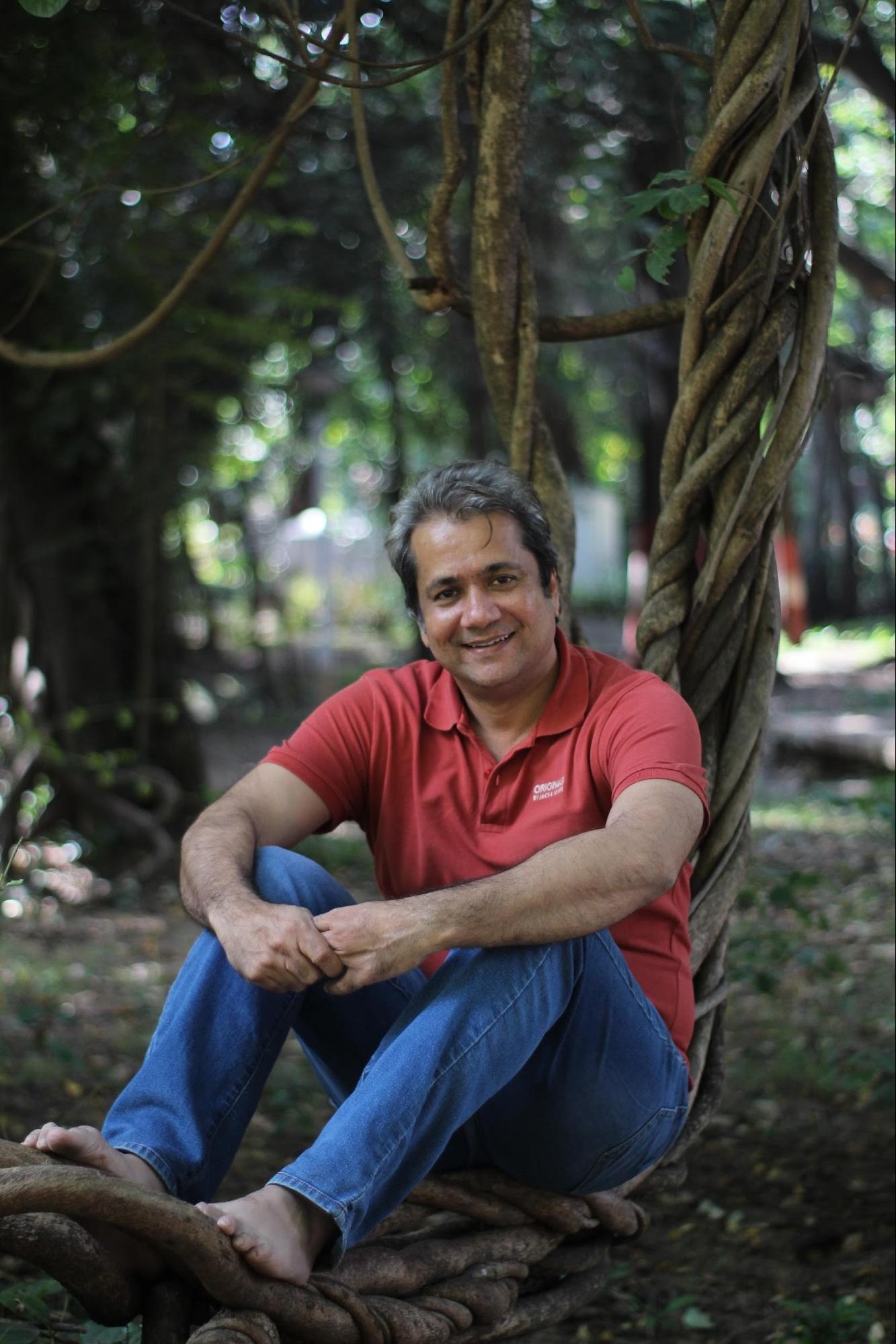 Rayco Perez
Rayco Garcia is a world-class sport physical therapist who has dived into the use of different technologies and methods to optimize human performance. His vision of optimization of health is founded by his eclectic education in biomedical research, biotechnology, quantum health and medical thermography. He lives and practices in between the Canary Islands and California.
Clinical Infrared Thermography Technology – a holistic contribution of modern science in service for new paradigm health
Clinical Thermography is the use of an infrared imaging system to detect and measure thermal energy emitted by humans. Infrared energy is light but, unlike visible light, in the infrared world everything with a temperature above absolute zero emits heat. Studying thermal patterns emitted by the skin, modern thermography can visually assess the physiology & health of the human body in real time. Physical and emotional information stored in the body can be translated into thermal images and be interpreted. Classical applications of thermography will be discussed, as well as its potential to interpret the effects of new paradigm healing modalities.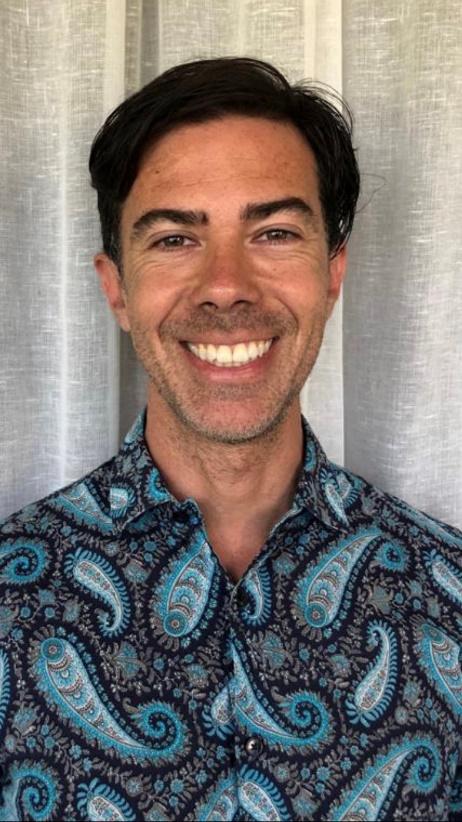 Jeff Levin
Dr Levin is founder of Life Alignment and internationally renowned healer and world authority in the field of Energy Medicine. Life Alignment is a leader in the burgeoning field of Energy Medicine. Rooted in the disciplines of quantum physics, neuroscience, biology and spiritual development.
Life Alignment
Life Alignment is a cutting-edge system of energy healing and energy medicine which addresses health and wellbeing; psychological growth; spiritual development; home and environment; business and creative endeavours.
Developed from a synthesis of ancient healing wisdom and modern science, and incorporating revolutionary Vortex technology, it takes a holistic, intuitive, and spiritual approach to transformation.
To be truly healthy, we have to take into account all aspects of our internal environment – body, mind, spirit, life's purpose, creativity – as well as our relationship to the wider external environment. Thus, Life Alignment offers a comprehensive set of interconnected holistic energy medicine systems:
Life Alignment Healing addresses obstacles to physical and psychological wellbeing, and spiritual growth. Energy healing and emotional processing techniques move us from trauma to self-empowerment, and from illness to vibrant living, through deeper connection to our life purpose. Physical, emotional and spiritual healing are not separated. The person is treated as a whole, and guided through a process of self-healing. The technique works at the root cause level of issues. The root causes lie in the subtle and spiritual levels of consciousness, which are reflected in the energy field. It is for anybody seeking deep healing to unlock their power and potential in all areas of life.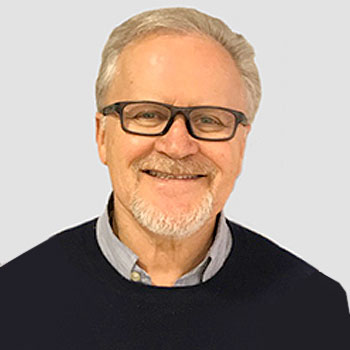 Margret Rueffler
Margret Rueffler PhD is a transpersonal psychologist and acupuncturist, an international facilitator of seminars and workshops. She has published several books, which were translated into different languages.
Heart Self-Intelligence approach to re-connect with the source
We will re-discover how to access the innermost, deeper, higher vibrational reality available through :
– Befriending the heart
– listening to the inner voice of the heart
– Accepting that which prevents me to connect deep within
– Re- connecting to the source, the cosmic heart and grounding it on a cellular level while embracing the earth offering these vibrations live through every day actions.
We use meditation, discourse, sharing, theory and movement
You will re-emerge from the workshop with a heightened sense of awareness of your inner voice, your interconnectedness with earth and cosmos, and how to manifest these in daily life, as well as a deepened sense of loving and honoring yourself and others.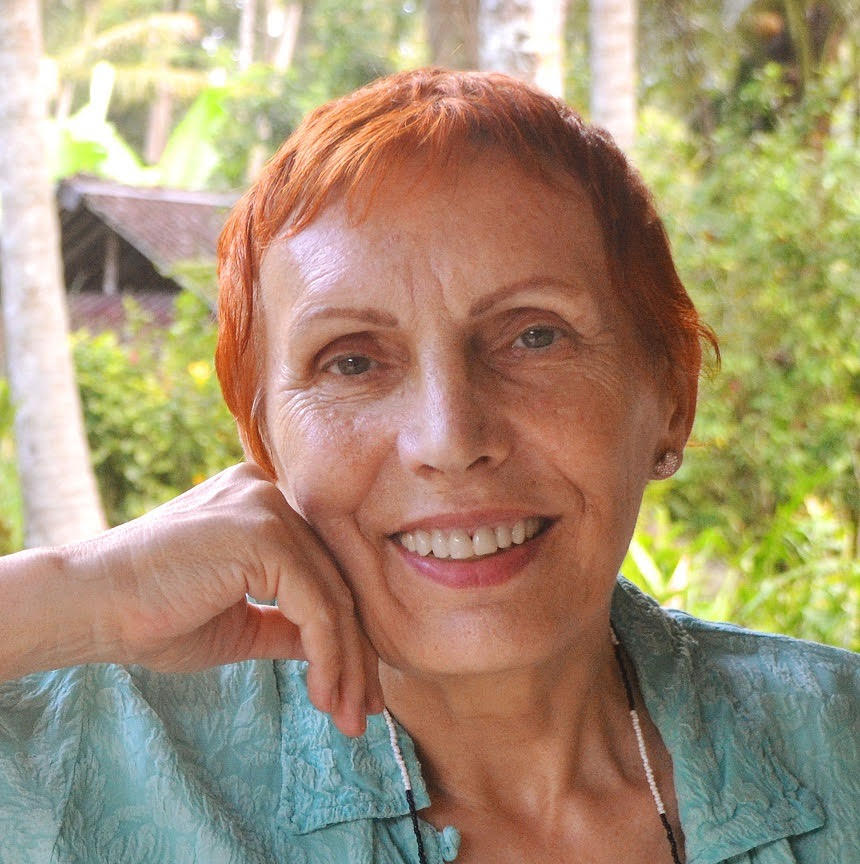 Loto Vázquez Simón
Loto is the founder and CEO at 'The Mindful Social Network' (www.hawimi.com).
Author of the book, 'Happiness Is Easy' and the forthcoming 'Happiness Gym'.
He is also the creator of the self transformational program 'Fear Hacking'. Become 'Unstoppable Like A River.'
He has offered conferences and programs for over a decade, in more than 10 countries in 3 continents.
Fear Hacking
Individuals will learn how to identify their fears and overcome them using practical exercises and breath work. They will identify where and what fears are holding them back in their mission and/or their life.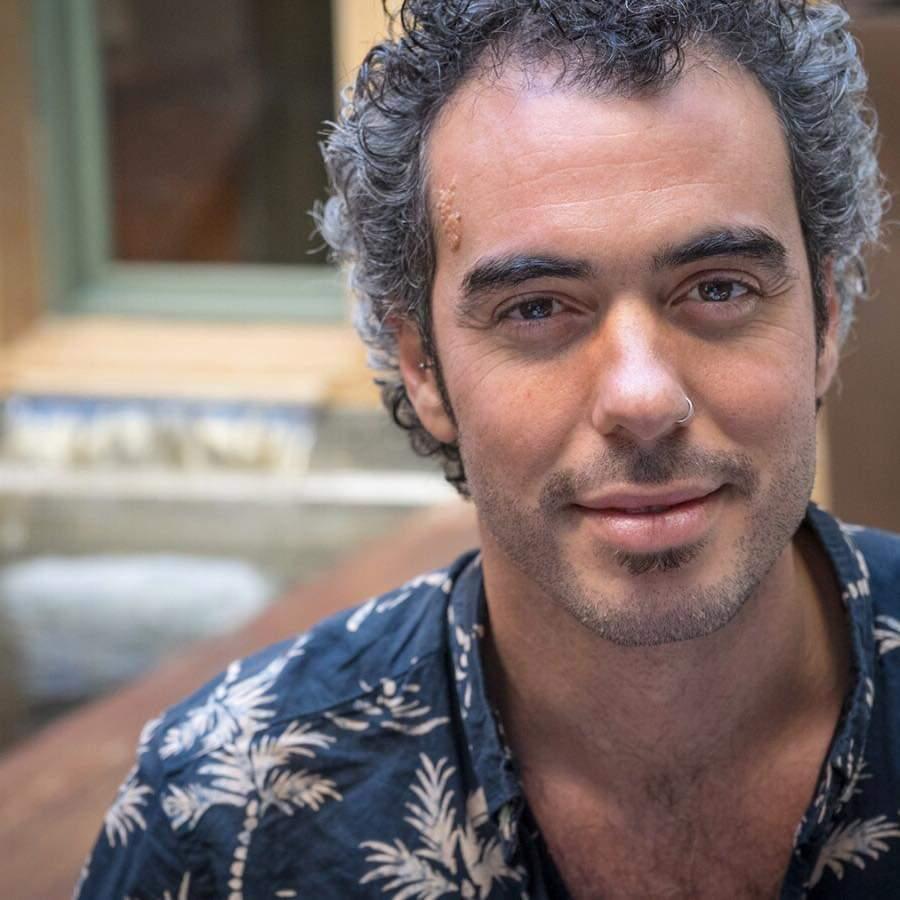 Jules Bright
Sacred Earth talk
We are inextricably linked to our Planet in magical and mysterious ways. Journey back to who we truly are – at our essence, at our core. Our true nature is Nature. We are made up of star stuff, of all the ancient languages and songlines, sacred geometry is our template, alchemy our song – the dreaming calls us to our life mission. Our threads are harmoniously woven with our sacred Earth and therefore her food, energy systems, harmonics and medicine are designed for our pure health, love, vitality and wellbeing. Come on a magical journey, to when we lived as hunter gatherers in perfect unison with life cycles and rhythms – our story is an Earth story – we are one. By plugging back in, together we rise in grace, love and harmony.
Shine starting with Cacao ceremony
It is about opening up our heart space, learning tools to fully come into our empowered state and finding our passion and purpose – then activating that power. Includes a sharing circle and setting up sacred space.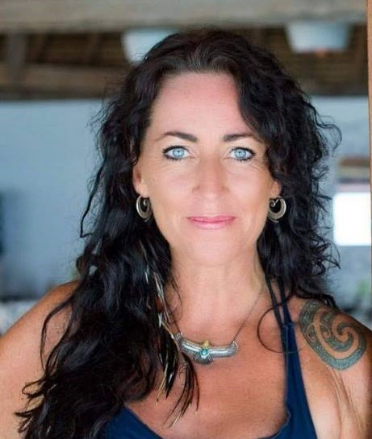 Acqua
Acqua Xena Heart, an International Dj and Founder of Sacred Orgasmic Dance, travels worldwide,
over 100 countries now, guiding and liberating people into their highest ecstatic selves. She is
happy to be in her soul land Bali and offering this prayer dance ceremony ! Don't miss this
opportunity and come Transcendance with her ! Namaste !
Sacred Orgasmic Dance
A powerful one and half hour Transcendental dance ceremony, where Sacred Sexuality, 5 Elements, Breathwork, Voice Activation, Womb Wisdom meets Indigenous Movement Medicine.
Come heal, release guilt, shame and trauma and transmute all old stagnant energy into full power self love, body confidence, peace and ecstatic BLISS. If you are ready to experience your true erotic innocence and connect to your divinity and joy like never before then this is the ceremony for YOU ( Men & Women) !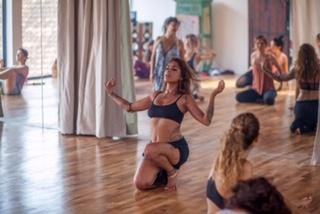 Fumiko Weny Tsuji
A nomad since childhood, fumiko explored different ways of consciousness expansion from different traditions around the world, following the yearning of her spirit. The journey continues to embracing and navigating both the contraction and expansion as a natural flow of life, to awakening while being deeply grounded in the physical human form for deep healing wisdom and creative insight.
DANCEmandala Movement Meditation
DANCEmandala is a free-form movement meditation for deepening the awareness and rediscovering inner freedom. With gentle guidance and closed eyes we tune into spontaneous authentic expressions of the body wisdom. The meditative awareness reveal our old patterns and blockage in the body mind and spirit, embracing what is Here and Now. Our dance then become the tool and medicine through which we reconnect to our true essence, the creative life force within and the expanded awareness, for us to rediscover our intrinsic beauty, joy, innocence, healing and bliss. Mandala represents "oneness"/ "union", DANCEmandala open us to deeper levels of the unconscious, dissolve the illusion of separateness. It is a spiritual journey within for meeting ourselves, exploring and expressing our wholeness, a profound journey toward true liberation.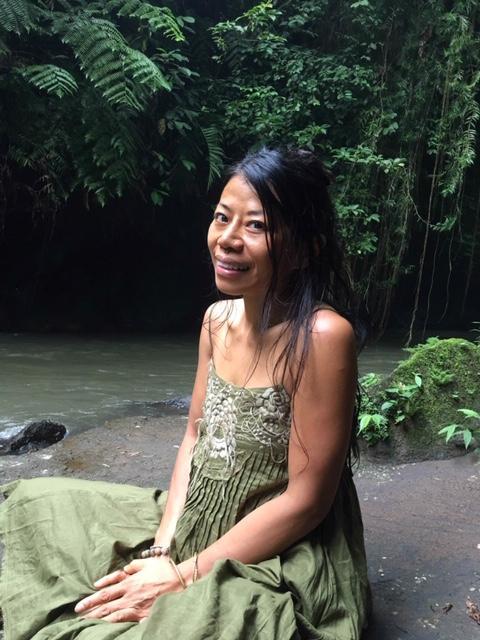 Anna Sohana
Mystical Sonic Journey
My name is Anna Sohana, I am a first generation Mystic Healer.
Everything that we see and feel consists of a huge spectrum of sounds. The pictures that we see every day consist of certain sound compositions created by each of us from our consciousness. The world presents us with the best version of our thoughtforms.
I will guide you through your thoughts to other dimensions of high frequency and vibration with the help of the music of the Crystal Singing Bowls, the Solar Gong and the voices of other galaxies with your permission for the benefit of all living beings.
Let yourself know new worlds, where there is no anxiety, anger, pain or suffer, where everything is perfect in its beauty.
Trust yourself and experience the higher worlds through the mystical journey of sounds.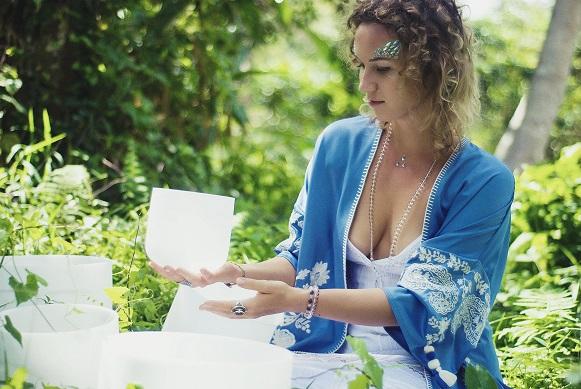 Baptiste Sejourne
A musical journey that was seeded by the traditional music of Old Europe, and later, profoundly influenced by the music and spirit of North Africa; Baptiste's music fosters ceremonial experience across many settings including, ecstatic dance, contact improv, and festival live sets. He enjoys the flexibility and depth that electronic music offers. Baptiste recently released his new EP KuraKura under the Label Numa (Germany).
Baptiste has more than 12 years experience in music and music production education. He is now sponsored by Ableton Live and is based in Bali and teaching at the Greenschool.
The Power of Sound
During this workshop we will dive into the world of music production, and how we can transmit emotion ,feeling and healing.
It's an interactive workshop, you will have the opportunity to experience what is a live set and to play with other people at the same time.
A track contain a huge amount of frequencies, Let's find a space where they can work together, for that we will have a work station with 5 pushes and Ableton.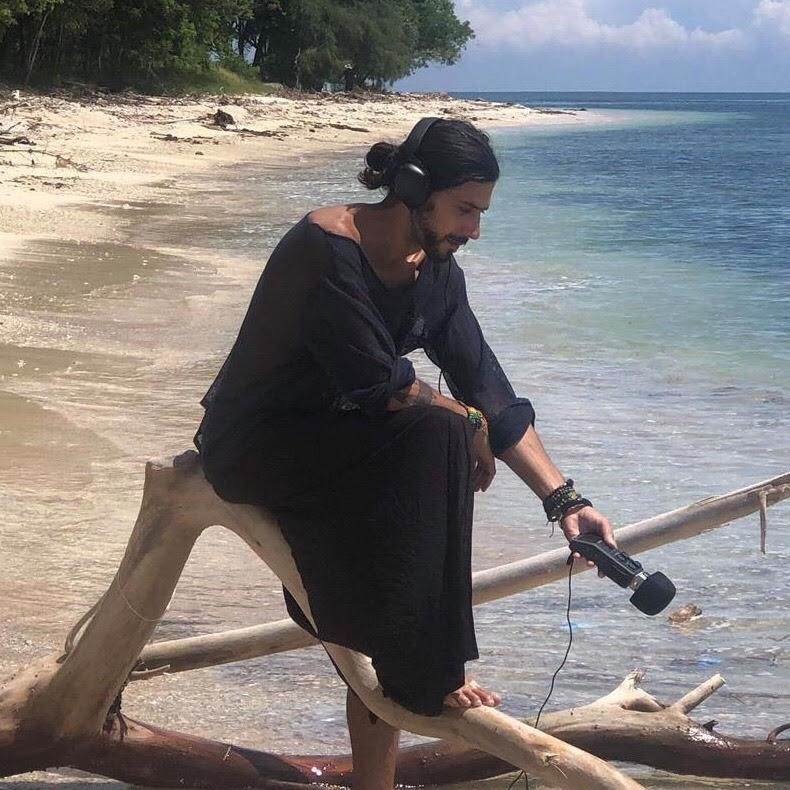 Simone Schultz
Practicing Prophecy by Creating Sacred Templates at Burning Man – Who Are We in the Time of Prophecy?
If we assume prophecies are real and the knowledge held by Indigenous cultures over generations have value – How do we practice and listen to the potential of these ancient instructions?
Creating 7 generations of peace on earth and a great civilization is prophesized if we are able to understand this spiritual science.
We intend to create a template for the Medicine Wheel prophecy, bringing together representatives of the 4 races that hold the guardianship of the elements. The prophecy only speaks of the potential, so it's up to us to activate and ensure that a new consciousness is allowed to arise.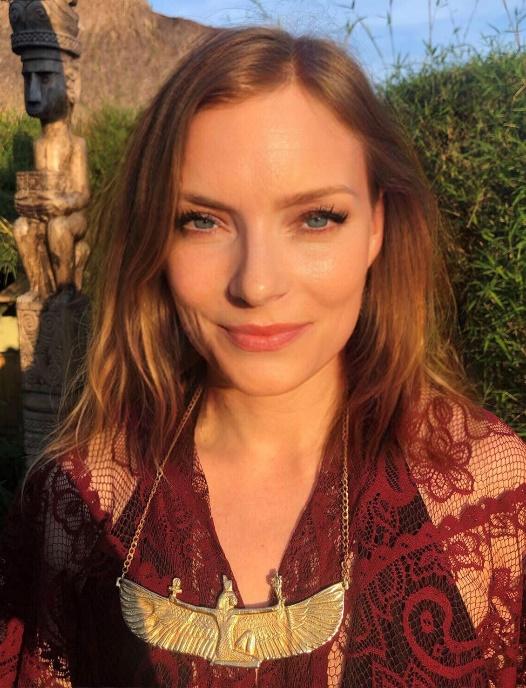 Rommy Gelly
Rommy's intention is to connect with her Divinity and to serve others with love, helping them to experience health, joy and love. She is a certified practitioner of Hatha Yoga, Reiki, Trophology, Meditation, Breathwork and ThetaHealing®.
After establishing a career as an Economist and Marketer in the corporate world, Rommy realized she wanted to pursue something more fulfilling, according to her true purpose. She gave away her belongings in Mexico City and moved to Tulum on a spiritual journey. But soon after, she suffered an accident that left her bedridden and socially isolated for many months. She surrendered to a Higher Energy Force and immersed herself deeply into her spiritual journey and self-knowledge.
Rommy was then initiated as a Healing Facilitator. So far, she has been participating in some holistic festivals all around the world such as: Bali Spirit Festival in Ubud, Moonbow Festival in Tulum and Sound and Silence in Puntarenas (Costa Rica).
ThetaHealing Group Meditation
ThetaHealing®: "One of the most powerful energy-healing techniques. It is a process of meditation that… creates physical, psychological, and spiritual healing using the Theta brain wave. While in a pure Theta state of mind, we are able to connect to the Creator of All That Is through focused prayer." (Vianna Stibal, Founder)
Breathwork Immersion
Breathwork: It is an extraordinary way to reach the highest states of our consciousness, to release traumas, to oxygenate our body, soothe the nervous system, to reach clarity, to connect with your own Divinity and to detoxify our physical body and emotions, among other benefits.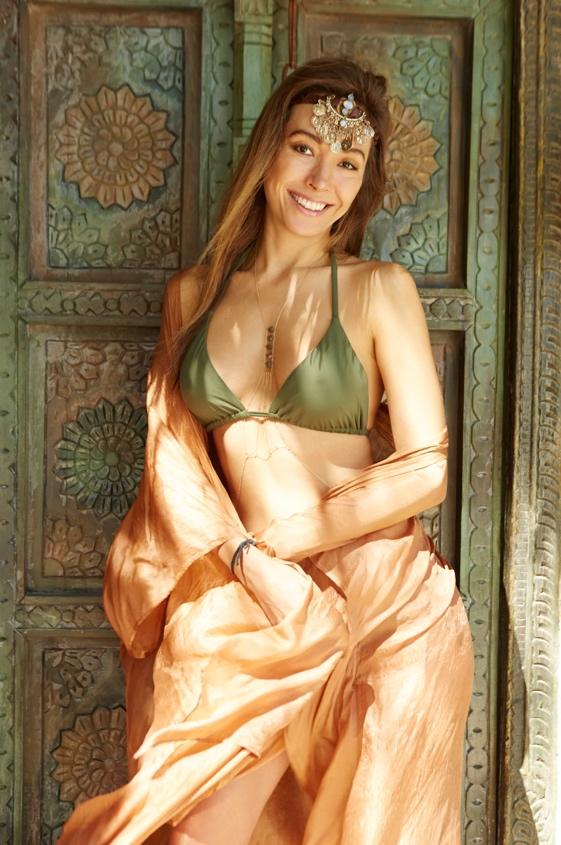 Ana Steele
Ana is a multi modality health practitioner blending ancient wisdoms with modern technology to enhance cellular function and reset fundamental frequencies for healing on all levels.
Working primarily with traditional Chinese medicine and acupuncture, guided visualisation through body sensation awareness, pulsed electro magnetic field and multi wave oscillator machines to clear blockages and increase voltage in the human circuitry system. The body heals itself under the right conditions. The practitioner is the guide.
Amplify Your Frequency
Understanding our human being in terms of that 'the structure will determine the function'; how the water you are made from stores electrical waves (memory), which are conducted through minerals and elements generating magnetic fields.
Investigating traditional circuitry systems, frequency, wavelength, cymatics, the importance of cellular voltage – how and why it changes; and the different machines I use in my clinic for cellular rejuvenation.
Looking into modern world toxin challenges; damaging frequencies such as radio waves (wifi/ 5G); and a reframing of the human vessel as an unlimited resonant structure capable of magnificence in unification with self and others.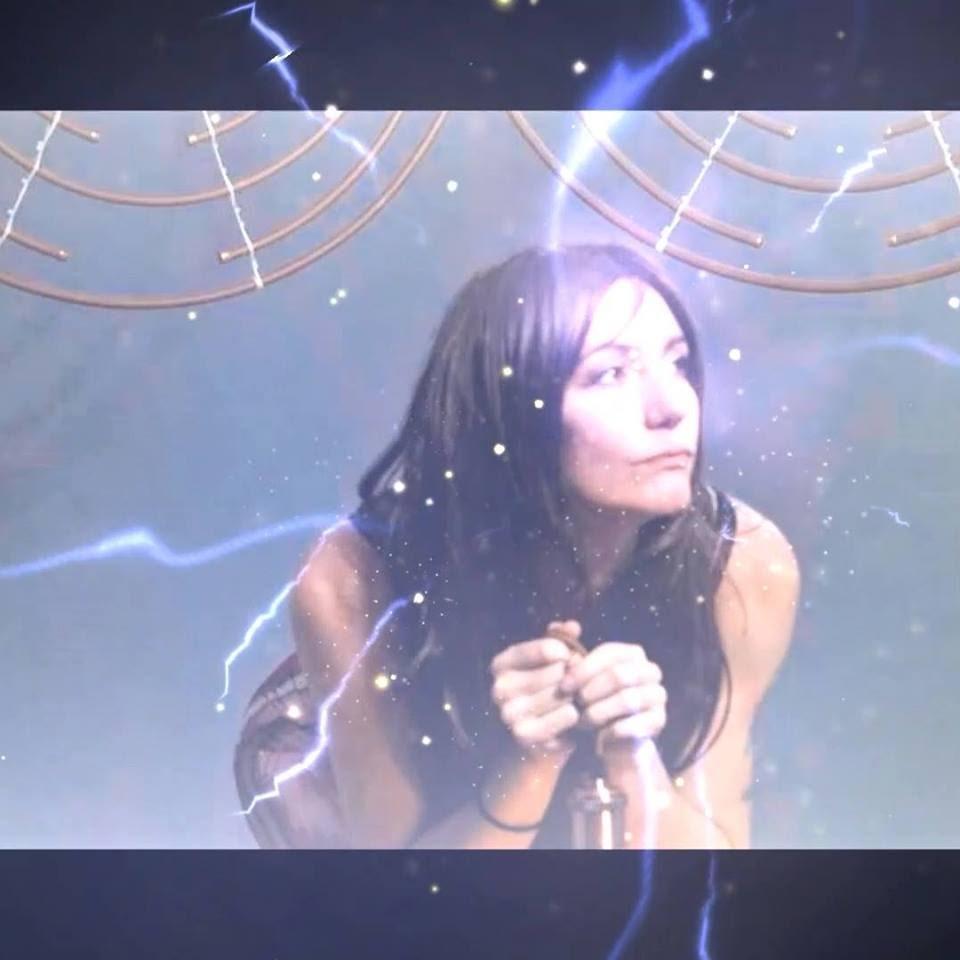 Complete line up and artist list will go online in a few days. Please sign up to the newsletter above and follow us on social media to stay tuned.
Judicial Commission Board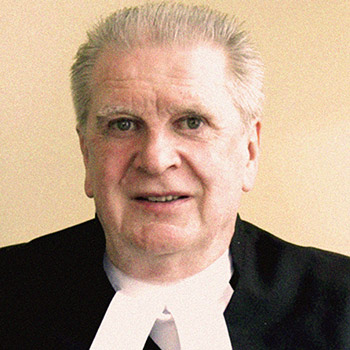 ​ITNJ Chief Justice Sir John Walsh of Brannagh is a human rights advocate and constitutional lawyer of international standing. He is founding Chief Justice to the International Tribunal for Natural Justice and presides over the Court and its Judicial Commissions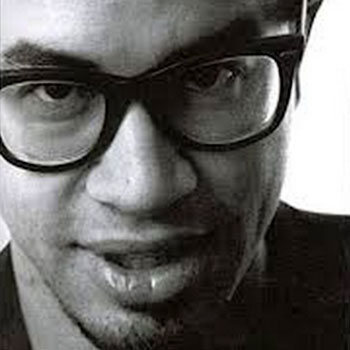 ​Dr Cleverly is a barrister and leading advocate for human-rights, social justice and law reform. He is Associate Justice to the International Tribunal for Natural Justice. He travels extensively lecturing and promoting African issues on the international stage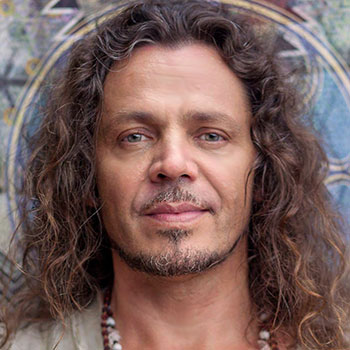 Sacha Stone is an artist, activist, film-maker, writer and publisher. He is founder of Humanitad, NewEarth Project & the founder and trustee emeritus​ International Tribunal for Natural Justice. He is producer and moderator of the ITNJ Judicial Commission of Inquiry into Weaponisation of the Biosphere.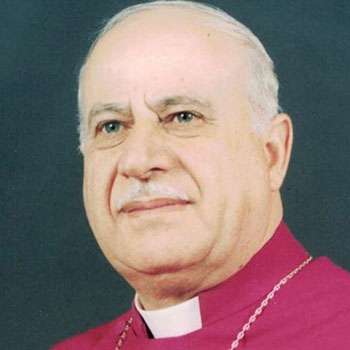 ​His Grace Bishop Riah Abu El Assal is the former Anglican Bishop of Jerusalem and an internationally renowned advocate for human rights and interfaith fellowship. He is a Commissioner for Truth & Reconciliation with the International Tribunal for Natural Justice

Hosted by Humanitad at NewEarth Haven in Bali