Maia Balam Quetzal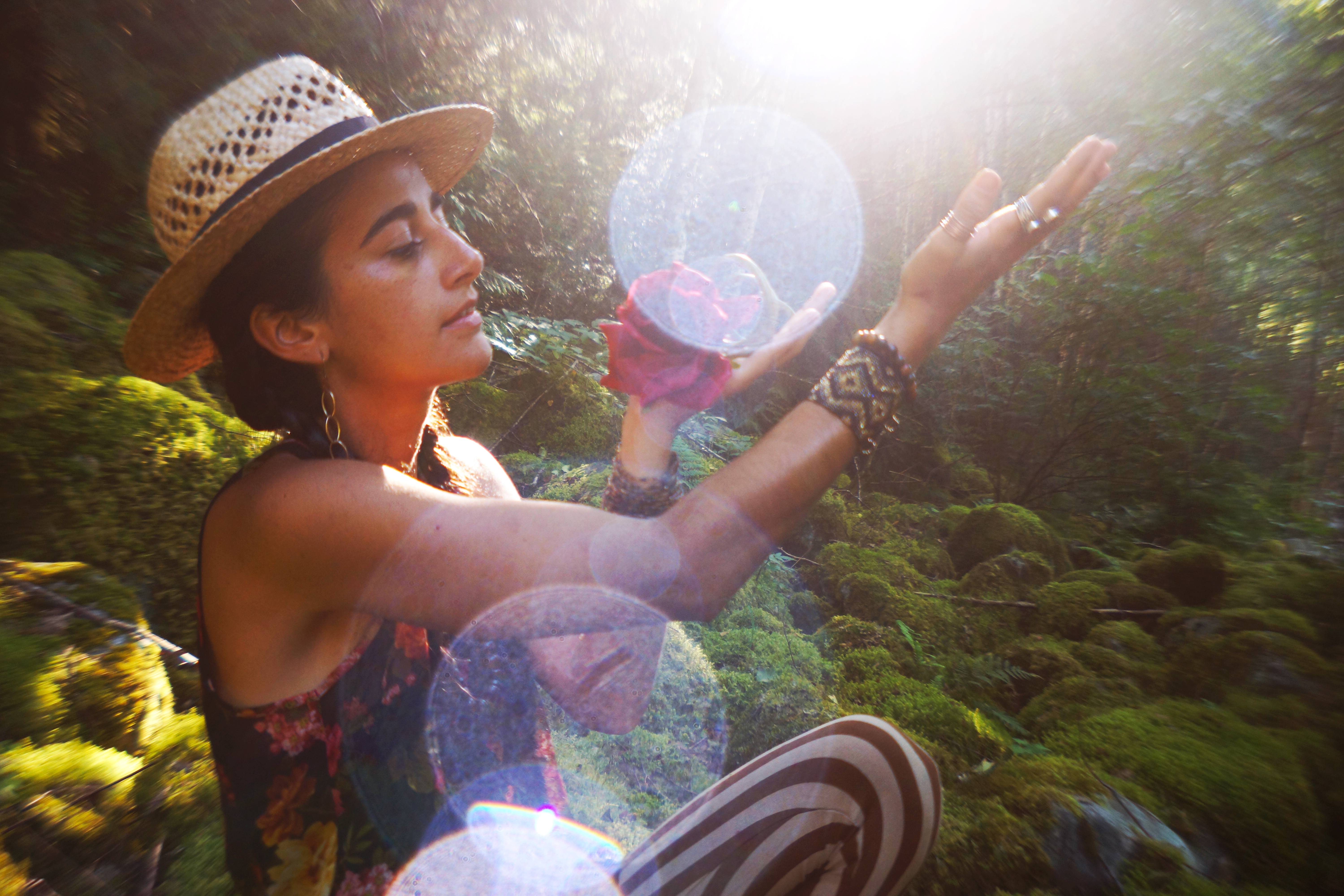 Maia Balam Quetzal is a young Mexican DJ, singer/composer and multi instrumentalist who for 15 years has crossed over from alternative rock, singing Indigenous medicine songs with a guitar, making diverse collaborations into the conscious hip hop scene and in the last 4 summers has been touring as a DJ in Electronic House and Bass world, opening and closing festivals with DJ/prayerformances all the way from Canada to Costa Rica and Europe.
Maia's music merges Latin American Tribal rhythms, Afro-Latin House and Future/Global Bass
with live Indigenous Instruments such as ethnic ocarinas, wooden flutes, drums and vocals in different languages. Maia
 is part of the Mystic Latin House movement that is taking over the dance floors around the world, Mystic House can be defined by SouthAmerican shamanic melodies, flutes, lo-fi vocal recordings of i
ndigenous peoples, strings, wooden instruments and sexy downtempo beats ranging from 80 bpm to 120. This is music designed to reach inner landscapes and for us to remember our roots.
Maia's stage performance is an eclectic and multicultural one that bridges the ancient spirit with the rhythms of many worlds: the organic and synthetic, analog and digital, past and future. Always in translation, bringing back the Indigenous tribal vibe into the dance floor.
Maia is also a pro-Indigenous activist involved in many ongoing projects around the world and the founder of Amerikua, an Indigenous multimedia portal that showcases film productions of diverse Indigenous ecological causes from along the Amerikua continent.
https://soundcloud.com/maiabalamquetzal
https://www.mixcloud.com/maiabalam/
http://krizalida.wixsite.com/balamquetzal