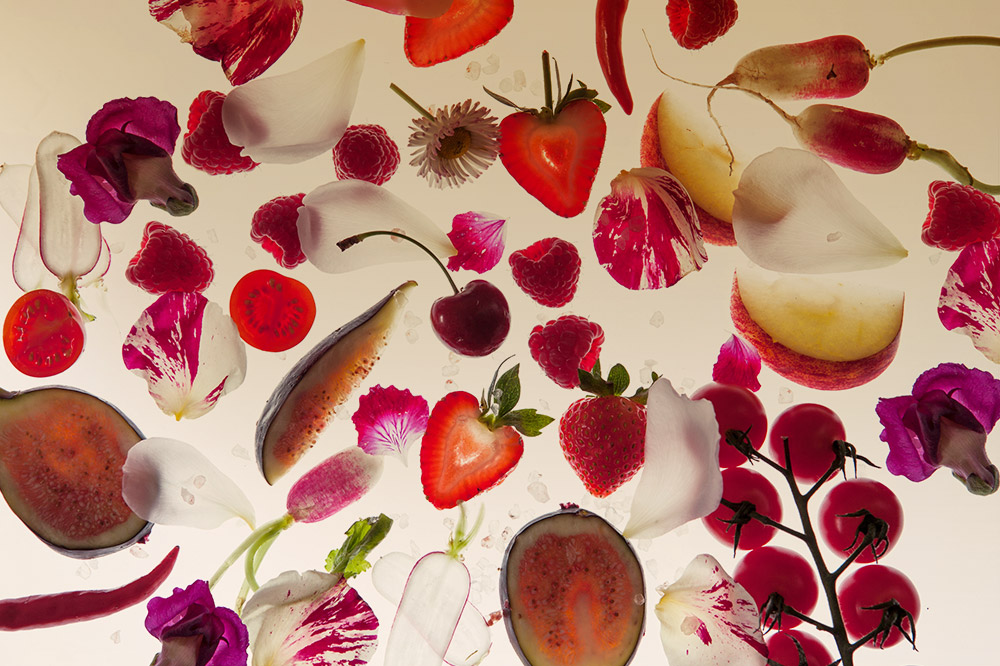 'The food that feeds the planet is a food that has soul, A story and a profound sense of place' – Slow Food Almanac 2015
Food is a powerful connector and the kitchen or hearth is always at the heart of community. The NewEarth festival aims to create community, and breaking bread together is a key part of this. At the core of our belief systems, we recognize the ancient, and we welcome a future that is enriching, empowering, and delicious. Our food and drink offerings encompass this Ancient Future.
The Akasha Restaurant is a beautiful example of seed to table in action, right from the DNA seed planting and permaculture techniques implemented in growing the food at our farm to the bio-resonant space that the food is served in. We have infused our plateware with quartz crystals, and charged them at 432 hz, the vibration of the earth, and the vibration of the human body. This, one could say, is the Future. We practice the agnihotra ritual, a 300 year old fire and prayer ceremony, every morning on our farm. This, one could say, is Ancient. 
We see food and drink as medicine and it is at the heart of this journey to become the most optimal versions of ourselves. We communicate this sentiment in every bite we offer. Our meals will be local, organic and vegetarian, fusing traditional Balinese and high nutrition-based cuisine. The festival will be completely alcohol free, replacing it with high vibrational elixirs, juices, tonics and smoothies.
BREAKFAST AND LUNCH
Breakfasts and lunches will be taken together served buffet style from the Akasha Restaurant.
We believe that in order to be your best self, your food source should both sustain and enlighten. With our nutritious and organic food, we will provide dishes that satisfy and energize in equal measure. Our breakfast and lunch buffets will light up your taste buds as well as awaken your minds to the world of nutritious foods possible to fuel your body. There will be fresh juices as well as a coffee and tea bar with alternative milks throughout the day.