The much anticipated Ancient Futures : NewEarth Festival launches April 5th – 9th 2017. Festival goers will experience dynamic talks and debates from world class speakers, a range of healing modalities including yoga and transformational breathing, spectacular evening shows from global musicians and performers, ecstatic dance, high vibrational nutrition, artistic expression, ceremony and more.
Behind the scenes curating and producing the event are a team of powerful and dynamic women, who are professionals from diverse backgrounds and countries. This is another reason why the NewEarth festival is inspiring a shift from the old paradigm of male dominated patriarchal society to a new paradigm of greater equality where the feminine is seen, honoured and celebrated.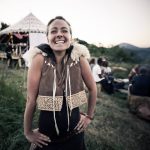 Jenna – Festival Director
Jenna is an investigator and explorer, both in the physical world, the metaphysical world, and in the spiritual realms. Her mission is to understand how we can work together to create positive change for humanity and the earth through empowerment, communication and the creation of community. She believes in the power of festivals and gatherings to initiate this change and now has over twelve years of international experience in the festival industry.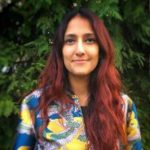 Sunita Dhaliwal – Marketing and PR
Sunita is passionate about people and has a deep desire to help facilitate positive changes to those around her. She has over 15 years experience in sales and marketing covering a number of industries, which led to her setting up a fully integrated marketing agency – The Everyday Agency. Part of her business services charities by providing free marketing consulting to them and also provides a platform for them to celebrate successes through her online good news magazine called 'Everyday Giving'.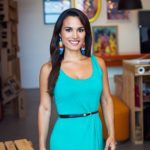 Tanya Lopez – Marketing
Tanya is an entrepreneur and global event organizer. She has over 10 years of experience in events, communications, marketing, brand management and events working with high profile artists, athletes, execs and brands in New York, Los Angeles, Miami and Kuala Lumpur for companies and clients like Nike, NBC-Universal, Neiman Marcus, Mindvalley the Emmy and Billboard Awards, and more.  She escaped the corporate world and followed her passion for events whilst maintaining travelling.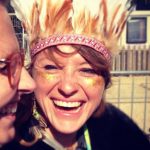 Gemma Thorogood – Production Coordinator
Finding her niche came naturally to Gemma, taken aback by the quality of food people were eating and the way people were abusing their bodies on the UK Festival scene. She has developed health focused festival areas such as dining areas at The Feast Collective for Camp Bestival and Bestival (UK) and Slow Motion, designed to help festival-goers to maintain their health routines at festivals. She has also worked with Shambala Festival (UK) to celebrate their strong 'meat and fish free' move in 2016. Producing a venue called The Garden o' Feeden, hosting banquets, talks, soup discos and coffee raves whilst suggesting more sustainable food choices.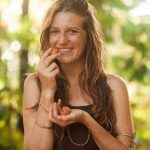 Kayla Wexelberg – Food Manager
Kayla Wexelberg has been a chef for over ten years and is the founder of Taste Your Roots, a health oriented catering and food education business. Over the years she has worked and studied many facets of food preparation including raw and wild cuisine as well as organic farming. With a Culinary Anthropology degree from LIU, Kayla travelled the world studying various cooking traditions and still continues to record and archive recipes today. Her strongest calling is to bring conscious healthy nurturing food to the world and to help educate and empower individuals to find and discover their own food culture in order to connect to the land, themselves and their community.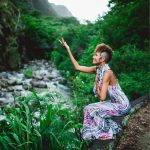 Shay Hughes – Performer Coordinator
Mz Butta is a Producer of High Quality LifeStyle Curriculum; hosting & co-creating positive & beneficial experiences under her brand The Yum Sauce Lounge, as well as with other conscious events & productions.  Throughout her adult career, she has had the fortunate opportunity to work in a variety of entertainment mediums such as TV, Film, Modeling, Music & Dance.She has also danced & collaborated with many celebrated musical artists from around the globe at a variety of events & festivals in Europe, Central America, The Caribbean, Indonesia & the US.
About Ancient Futures : NewEarth Festival
Ancient Futures will be held between 5 – 9th April and provides a community space for co-creation, collaboration and transformation. This is a seed event for visionary creatives, change makers and thought leaders who can be bridge-builders between communities across the world and therefore inspire others. It is a gathering of the tribes where imagination manifests as reality and the unthinkable becomes the norm. It is a change of perspectives, values and priorities in a world of infinite possibility.
Find out more about how you can attend, participate and help lead the change at www.newearthfestival.com