Pan Trinity Das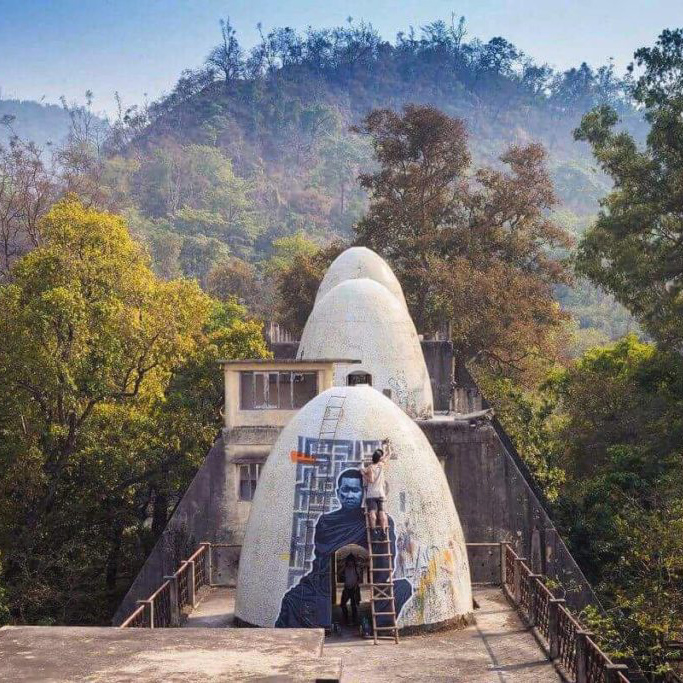 After experimenting in landscape, psychedelic, portraiture, and abstract for 10 years Pan found himself in the lawless realm of street art. Hitting the night streets in countries all over the world, and leaving behind a message that conveys beauty, social commentary, and respect for local culture. Pans affection for activism has lead him to ongoing work with NGO's like Waste Warriors (India) and Bali Life Orphanage (Bali).
After many years of creation a vision has emerged which reflects his Bhakti practice in visual form. He calls this unique expression "Spiritual Pop Art". It is a universal style that primarily uses portraiture to spread awareness about Yoga and the wisdom of India's saints and sages, combining iconic imagery with the force of pure love.
Pans artwork has been featured on CNN, The Huffington Post, the Wall Street Journal, the Times of India, and the Yoga Journal. Currently, Pan is gearing up for his 2017 World Street Art Pilgrimage.
Bhakti-Pop Artist! "Pan strips back the unnecessary, revealing to us the shining essence of the soul. His art is both simple and illuminating." -Sudevi Dasi
Check him out in Instagram: @artxpan