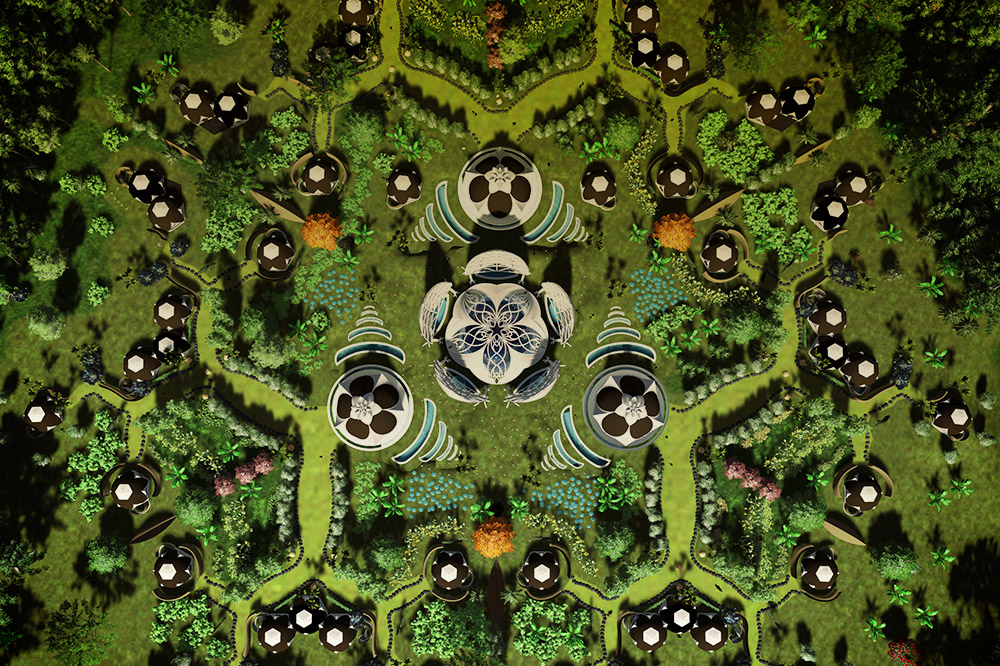 The NewEarth festival is one component of the global NewEarth Project. The NewEarth Project is an open platform to unite humanity in ushering in a new era of planetary wellbeing, peace and prosperity. It is a leading light in our current stage of evolution as it visions a solution-orientated metric that supports people through the transition.
Core to this vision is creating an earth based on natural-law, well-being, peace, prosperity and individual sovereignty, operating within NewEarth community hubs (Havens) throughout the world.
The foundation for delivering this grand vision must be the creation of the condition of absolute freedom and sovereign creative expression for all. The planetary transformation for which NewEarth exists is the unification of humanity through the realisation that infinite consciousness is the Source of All Life. This realisation by each member of the human family will consign to the annals of history the current illusory world-view that each sentient form is a separate being in a vast and hostile universe.
The primary purpose of NewEarth is to empower humanity with this fundamental truth of prior unity.
The New Earth Project is purposed:
To empower a conscious humanity to reclaim its sovereign birthright.
To showcase on the world-stage a collective vision for a sustainable world.
To reverse the imposed patterns of scarcity & fear which underpin our field of reality.
To unify humanity, beyond the systems & enclosures which create separation.
To advance the human condition via new models for conscious evolution.
To provide protected environments (land) for the development of conscious communities and other activities required by these purposes.
To establish physical environments & communities which foster human & planetary wellbeing and sustainable prosperity.
To establish educational institutes for the advancement of human knowledge & wisdom.
To create permanent 'real-time' expositions for innovation in sustainable and conscious living.
To remediate depleted eco-systems whilst protecting the environment.
To facilitate access, for all members of the human family, to the world's most advanced educational, technological, rejuvenating and healing facilities and innovations.
To advance genuine health and welfare through the creation and ongoing operation of a global network of healing and wellness centres with a central focus on genuine modern science and healing arts addressing and treating the causes of ill health and disease.
To facilitate expositions & events which present a sustainable vision for a New Earth through the joyful celebration and exposition of art, music, theatre, dance, food, new sciences, healing and wisdom.
To create platforms which promote positive and sustainable economic values, and fair, equitable practices of exchange & finance, free from usury, which clear pathways to human abundance.
To facilitate egalitarian society and true democratic empowerment of all people of the world through the promotion of the principles of self-governance, self-determination, individual responsibility, individual freedom, natural justice and service to others.
To protect, develop and promote advanced and alternative technologies, and their innovators, which complement our commitment to planetary well-being and the advancement of humankind.
For more information click here.