Jules Bright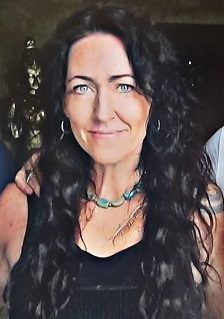 Jules is an international, barefoot forest dweller residing in New Zealand. She spent 10 years travelling the Planet living with many Indigenous cultures and learning ancient technology and medicine with these sustainability warriors. Jules is an initiated WisdomKeeper, Pipe Carrier and Reiki Master and enjoyed 10 years of surgical nursing and ambulance work before becoming a naturopath, body therapist and medical herbalist. Jules is now taking her message to the World through her natural NZ native skinfood ranges and heads up NewEarth's Immortalis range and Apothecary: products that are 100% natural,  luxurious, wild-crafted and enjoy fair trading with our sisters & brothers in the Pacific, Bali, Papua New Guinea and Africa.
Talk – Sacred Earth Medicine
We are inextricably linked to our Planet in magical and mysterious ways. Journey back to who we truly are – at our essence, at our core. Our true nature is Nature. We are made up of star stuff, of all the ancient languages and songlines, sacred geometry is our template, alchemy our song – the dreaming calls us to our life mission. Our threads are harmoniously woven with our sacred Earth and therefore her food, energy systems, sounds and medicine are designed for our pure health, love, vitality and wellbeing. Journey back to when we lived as hunter gatherers in perfect unison with life cycles and rhythms – our story is an Earth story – we are one. By plugging back in, together we rise in grace, love and harmony.