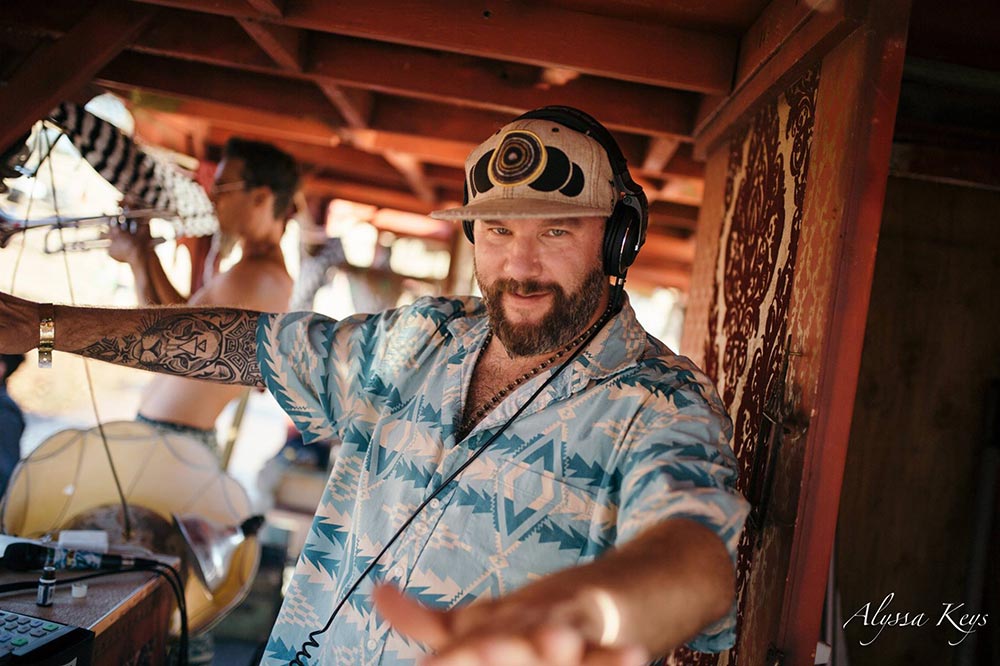 Originally from Seattle, Brian now resides in Nevada City, CA where he has established himself as one of the leaders in the underground West Coast music scene both as a DJ and event producer. Brian's refined & versatile sound ranges from sweet dub cumbia, to midtempo, organic world beats filled with Latin rhythms and African chants to the heartbeat of deep, dubby, ethno house, to finely selected hip hop and dancehall. He coproduces HeartBass a monthly event in Nevada City that has quickly gained a reputation as one of the most high-vibed underground dance parties on the west coast.
The year 2016 saw Brian playing a wide variety of gigs from Envision in Costa Rica to the Dead and Co after parties in San Francisco, to the Gravity Productions events in Aspen, CO, to various ecstatic dance events and yoga retreats. Over the summer Brian played a full lineup of festivals including Lucidity, Lightning in a Bottle, Enchanted Forest, Raindance, Northern Nights, and California Worldfest amongst others.
When not DJing and producing events for his community, Brian is an award-winning 7th and 8th grade World Studies and Language Arts teacher at the distinguished Nevada City School of the Arts, and also serves as Ayla Nereo's booking agent as a member of the Jumpsuit Records team.