Stuart Griggs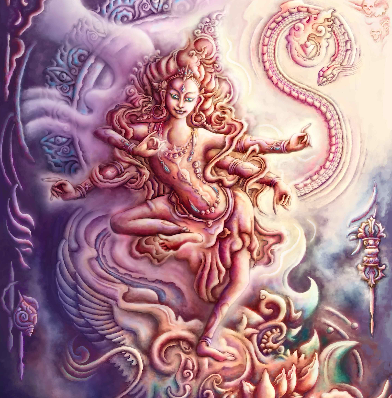 Stuart Griggs is an independent artist from Wales who primarily creates visual art for exhibition spaces, while also extending and intersecting his skills into design. He works with digital tools to transmit interior narrative, symbol and intention.
Stuart's work has its groove in the global underground art world; at events and galleries in Europe , U.S and Canada , including – Surrealism Now in Portugal, Burning Man [fractal planet],
Boom Festival
Portugal stage design, Breaking Convention-psychedelic conference in London, and Dreams and Divinities, surreal and visionary art in Mexico.
The work is an exploration into the nexus of drawing and digital art, synthesising the two approaches into an idiosyncratic language. It is  a journey into the creative process  that immerses and probes into the psychic pool of collective archetypes.
Multidimensional spaces and symbols weave together to explore and manifest the primordial and the transpersonal, resonating with a profound sense of awareness of our unity and interconnection.
Themes of sacred divinity, fertility, ritual, flow, transcendence and healing are synergising through the imagery as Stuart allow a tacit sense of the numinous to unfold and transmit.
Stuart's work expands and interacts in the context of our globally connected environment. It is a cross cultural fusion that utilises new technology while integrating archaic elements, shamanic motifs and stylistic influences from symbolism, surrealism, abstraction, and contemporary illustration. It mirrors our times, with a boundary dissolving shift in perspective. In a time of socio political and environmental crisis the works message offers a paradigm of interconnectivity and healing within ourselves and nature.